Read Crothers Criminal Law's Reviews & Testimonials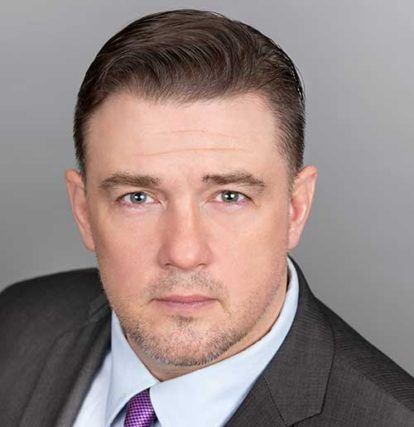 Read client testimonials to discover how Crothers Criminal Law has successfully helped clients with their criminal law cases.
Personal Letters
"Mr. Brian Crothers is the lawyer you want in your corner. Having criminal charges brought against me, I was panicked – "what do I do?" I picked Brian Crothers name out of the lawyers and that was my saving grace. Right from the start he was there for me – treated me like I was his only client. I felt confident in his abilities, his knowledge, his dedication, and his court presence is unmeasured. This is the Lawyer that you need if you're looking for representation at it's finest."
– M.S.
"Hi Brian,
I wanted to take an opportunity to thank you for all of your help on my son's situation. You established a relationship of trust with him and he listened to your advice, and I know that he respects you very much for the effort and time you put into representing him so effectively. My son speaks of you with great admiration and appreciates how lucky he was that you accepted his case. He is back in school and has seen the probation officer who he seems to respect very much as well. This is a good thing since one of my main difficulties in the past has been finding someone who my son can both trust and respect for giving advice to him on personal matters.
We will remember the work that you did Brian, and the good results that you managed to achieve under difficult circumstances. Thanks from the bottom of my heart for your compassion and understanding on how to handle a young man who was going in the wrong direction and heading for a bleak future. This event seems to have turned my son's head to think more about consequences of his actions and take responsibility for the negative outcomes. I am hopeful that he will work with the probation officer to figure out what he needs in order to turn things around and be successful.
Thank you again Brian for your expert help, compassion and understanding. It will always be remembered."
– Grateful Mom
"Mr. Crothers – I can't thank you enough for winning my case. This case meant so much to me. This event changed my life and has caused me a lot of stress over the past year, but I appreciate how much you have helped with that because I know it could have been a lot worse. Thank you for answering my call when I first called. You were there when I needed help the most. Thank you Brian."
– Satisfied client
"Hi Brian – I really can't believe my case is finally over! I am extremely impressed with the way you ran my trial. After my charges were dismissed I was sort of stunned so sorry for not saying more to you earlier. lol I have been so worried for so long and now that this is done I'm so happy that I can leave this situation behind me without any criminal record. I am so happy I found you and just want to say how much I appreciate all your hard work."
– Satisfied client
"Dear Brian, Thank you for your excellent handling and final dispatch of the case for my son this past year. I appreciate your constructive listening and lengthy attentiveness with both my son and I in our initial discussions with you.
I appreciate your ongoing and principled willingness to discuss with my son his position, his options, and his choices. Also, your willingness to have some flexibility regarding the timing of events, without escalating the billing.
Finally, I applaud your success in arriving at a much-improved negotiated settlement with the Crown Attorney's Office. With my son having previously engaged a paralegal to negotiate only a minor reduction in the charges, I was especially concerned that his chances for a further reduction would be slim. Professional negotiators such as Crown Attorneys seldom agree to two sets of concessions in a row without gaining a negotiating point of importance in between.
Yet you succeeded. Thank you."
– A Relieved Parent
"Hi Brian,
Our son has just returned from a nice vacation, instead of attending a trial…and thanks to your fine work he's got his life back without a conviction. It is very nice not to have worry about my son's situation anymore.
We have been most impressed by your legal acumen when handling his case and I'm so grateful he switched to you after experiencing the fatalistic, judgemental approach and attitude of his bail lawyer. My wife and I know that thanks to your congenial personality and reassuring words to our son he was able to handle the great stress of his situation. In addition you were always available to take a phone call or email from our son, or myself."
– Satisfied Client